Michael Hangs With Jon, LL Has Her Own Parties to Attend
Lindsay Lohan spent her weekend partying away in Malibu, hitting a beach bash with friends on Sunday. While she continues to go about her business as usual, her dad soaked up some more quality time with his new buddy Jon Gosselin. The guys had a typical Summer weekend in the Hamptons together, grabbing ice cream, going to dinners, and watching a polo match. While Michael's been busy with his male bonding, apparently his friends think he should be focusing on his family instead. Sounds like a piece of advice that Jon should probably take as well — though he claims that he's putting his kids before his personal relationships.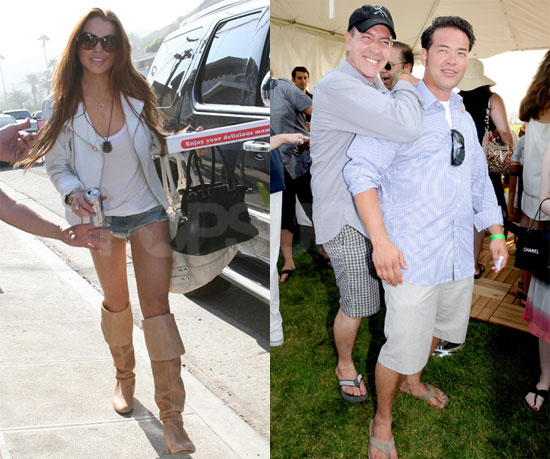 To see a lot more photos of Lindsay, Michael, and Jon, just
.