Michelle is Bringing Black to Christmas
Tara Reid wasn't the only one looking fabulous at the premiere of Black Christmas this week. The movie's stars Michelle Trachtenberg, Mary Elizabeth Winstead and Katie Cassidy looked lovely as they walked down the red carpet at Mann's Chinese Theater in LA. Black Christmas is a remake of the 1974 film that tells the story of 6 sorority girls who celebrate the holidays together and quickly turns into a terror flick. Here's more: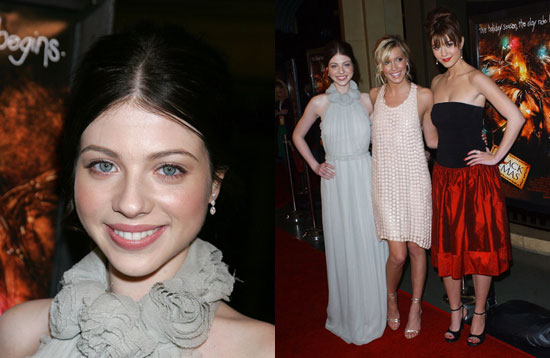 "You're gonna laugh, you're gonna cry, you're gonna get scared out of your mind," insists MICHELLE TRACHTENBERG, one of the film's leading ladies.

Opening, appropriately enough, on December 25, 'Black Christmas' is targeting audiences who want a little tingle with their tinsel.

Says Michelle's co-star MARY ELIZABETH WINSTEAD: "There's nothing out there right now quite like this, so if you want the alternative to the deep Oscar contenders or the happy feel-good holiday Christmas movies out there, then this is the film for you. There are people who want something a little different around the holidays."
Sounds a bit cheesy, but I guess some people are interested in movies other than great Oscar contenders - we're just not one of them. More of Michelle Trachtenberg, Mary Elizabeth Winstead, Katie Cassidy, Jessica Harmon, Rex Lee, Kristen Cloke and Crystal Lowe so read more