Michelle's career is certainly taking off these days. The young mom has six films in the works! She's working with some of Hollywood's most respected directors and writers like Spike Jonze and Charlie Kaufman. Still, she's not letting it go to her head. Michelle knows what counts most in her life and that's her 1 year old daughter Matilda. While she may have had her baby at a younger age than most of her friends, she tells Nylon magazine that she wouldn't have had it any other way. She says: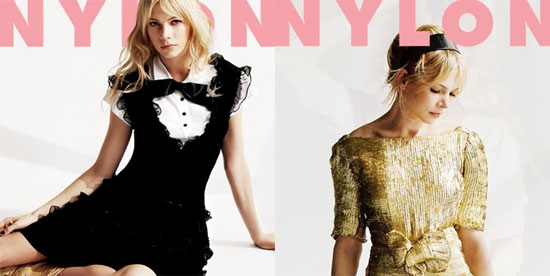 "I always sort of imagined I would be a young mother. Kids just bring such a natural order to your life. I used to have all these questions that felt like they would never be answered. I'd agonize myself with them. You know, "What am I going to do with my time? Who will I be with? Will I wind up alone? And having Matilda, I don't plague myself anymore. I know what life is like. For the next 18 years, I'm devoted to somebody's welfare. It took all that noise out of my head."

She adds, "It wasn't that long ago that I was sleeping until noon and not doing anything all day. Literally nothing. And now my life's not going to be like that again. I think about it when I go out with my friends for a night and, you know, 10 or 11 o'clock rolls around, and I look around the table and think, 'Wow, I'm the only person here who has a kid, I'm the only person who has to go home now to get up by six to function for the rest of the day. "

She also said, "I feel like maybe having kids young is going to come back in vogue."
Just as long as you don't have them too young! For more pics of Michelle in Nylon just read more