Michelle Obama Instagram
Why the Obamas Are Winning Instagram
In the age of social media, the first family is able to connect with the world in a totally different way, and the Obamas have fully embraced the art of Instagram. The White House and Michelle Obama first joined Instagram at the start of the Summer, and we've welcomed the chance to get a behind-the-scenes look at their world. With a mix of insider videos, throwback Thursday snaps, and adorable selfies, it's clear that the Obamas are on top of their Instagram game. See why the first family is definitely worth following:
They've Perfected the Art of Captioning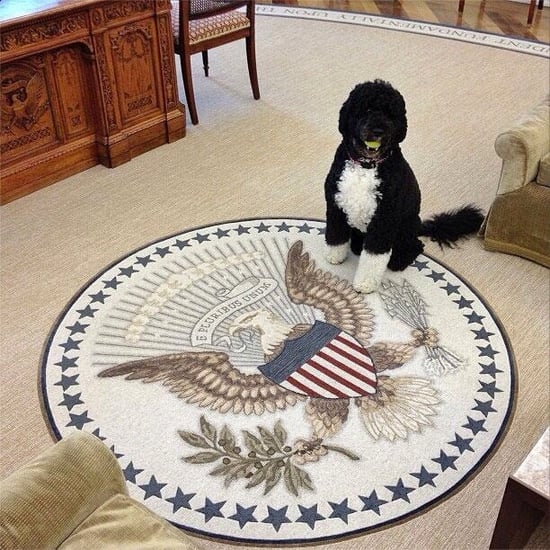 With a surprising and hilarious nod to Mean Girls, the White House grabbed more than 15,000 likes with a caption that read, "Bo, stop trying to make fetch happen."
They Participate in Throwback Thursday
Everyone loves a little dose of nostalgia, and the Obamas have definitely embraced throwback Thursdays on Instagram, sharing pictures of their early years as a couple and old family photos with Sasha and Malia.
They Offer a Behind-the-Scenes Look at History
By posting pictures and videos from inside Air Force One, behind the podium, and inside the White House, the Obamas provide a front-row seat to some of the most significant moments in politics.
Keep reading for more of the Obamas' best Instagram snaps.


They Show Their Lighthearted Sides
President Obama and First Lady Michelle aren't afraid to lighten things up — she is coming out with a hip-hop album, after all. And their Instagram feeds are just another place to see the couple's fun, unscripted moments.
They Embrace the Art of Selfies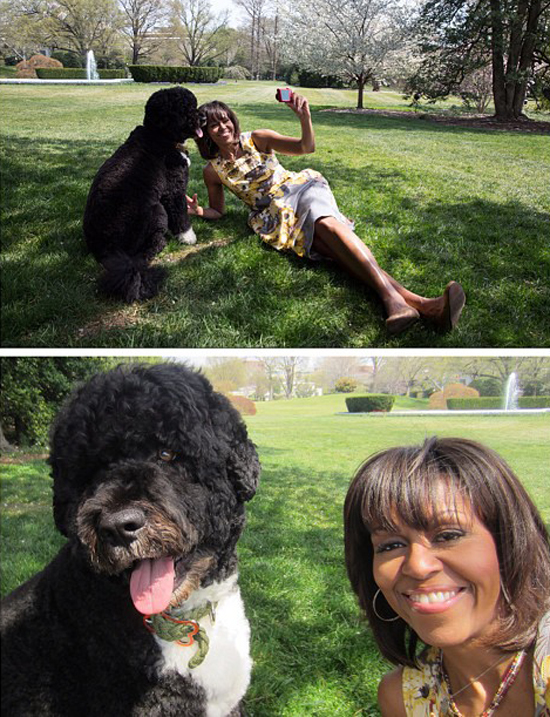 Oh, just another day for the first lady, hanging out on the White House lawn with her pup.