Michelle Obama Quote on Barack Movie
Michelle Obama Would Cast Will Smith to Play Barack in a Movie — He's "Got Those Ears!"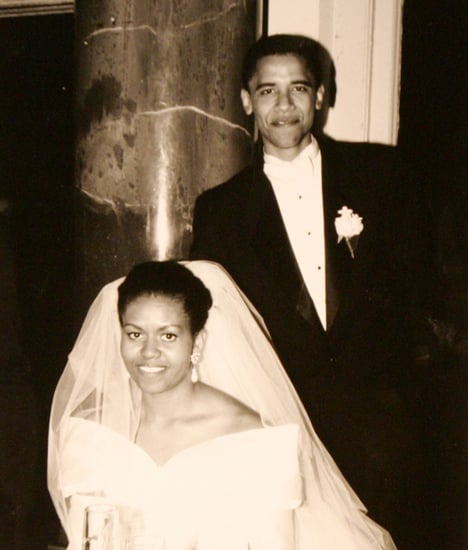 We are thrilled to share the next answer in our series with First Lady Michelle Obama. This week is a big one for the Obama family — not only is it the first presidential debate and the start of early voting, but it's also Barack and Michelle's wedding anniversary. They celebrated it last night after Barack Obama's first presidential debate against Mitt Romney. Up next is a fun one from Michelle Obama:
PopSugar Facebook fan Tom L. asks, "What stars would you love to play you and President Barack Obama in a biopic movie?"
"I don't think I can answer for myself, but you'd need to find someone pretty cute to play Barack. Will Smith or Denzel Washington might be able to pull it off. Will's got those ears, though, which might give him an edge."
To read about how to leave a question of your own, just read more.
We are still taking questions! There are three ways to participate:
1. You can leave your question in the comments section here on PopSugar.com
2. You can tweet using the hashtag #POPSUGAR2012
3. You can leave your question in the tab on our PopSugar Facebook page
We're so excited to hear what's on your mind and to speak to First Lady Michelle Obama together, and don't forget to register to vote!