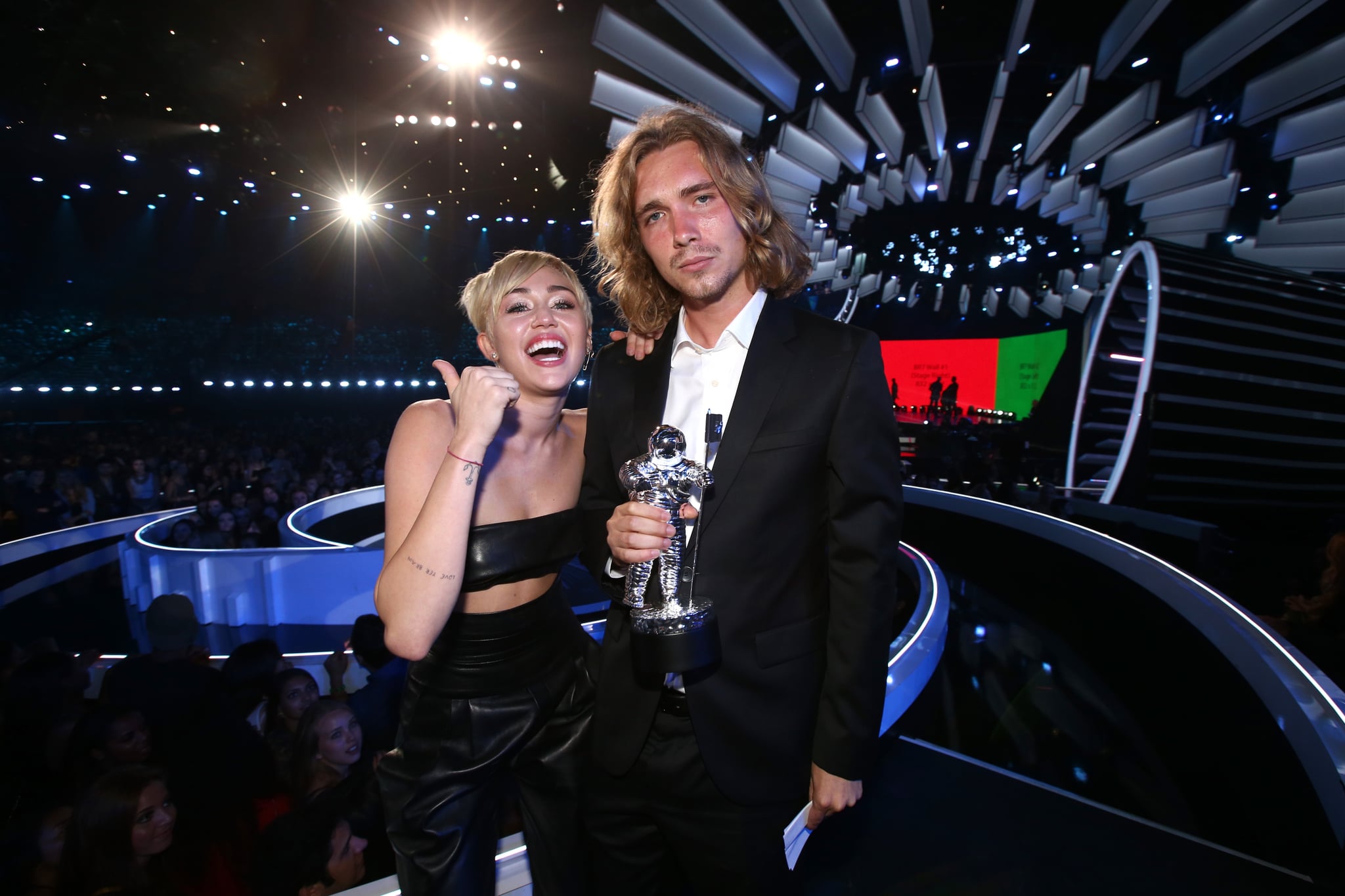 Source: Getty / Christopher Polk/MTV1415
Miley Cyrus turned her acceptance speech at the 2014 MTV VMAs into an opportunity to raise awareness about homeless youth in LA. When Miley was named the winner of the best video award, the singer started walking to the stage with a young man but stopped short of the stage and instead chose to hang back while he walked alone. Miley's guest, named Jesse, then went on to make a speech about the homelessness issue in LA, including noting that he himself had been homeless. At one point, the young man struggled to get through his speech and Jimmy Fallon, who presented the award, reached out to help steady the microphone in his hands. (Miley watched from near her seat and began tearing up in the middle of Jesse's speech.) After Jesse's speech, Miley's Facebook page shared a video by the star, urging fans to donate to My Friend's Place, a homeless center for young people in Hollywood. Watch her message below.
Miley isn't the first star to turn an award show into an opportunity to raise awareness. Marlon Brando famously had Sacheen Littlefeather, a Native American activist, accept his Oscar for best actor back in 1972. During her speech, Sacheen spoke about Hollywood's misrepresentation and stereotyping of Native Americans. The incident caused the Academy Awards to ban proxy acceptance speeches.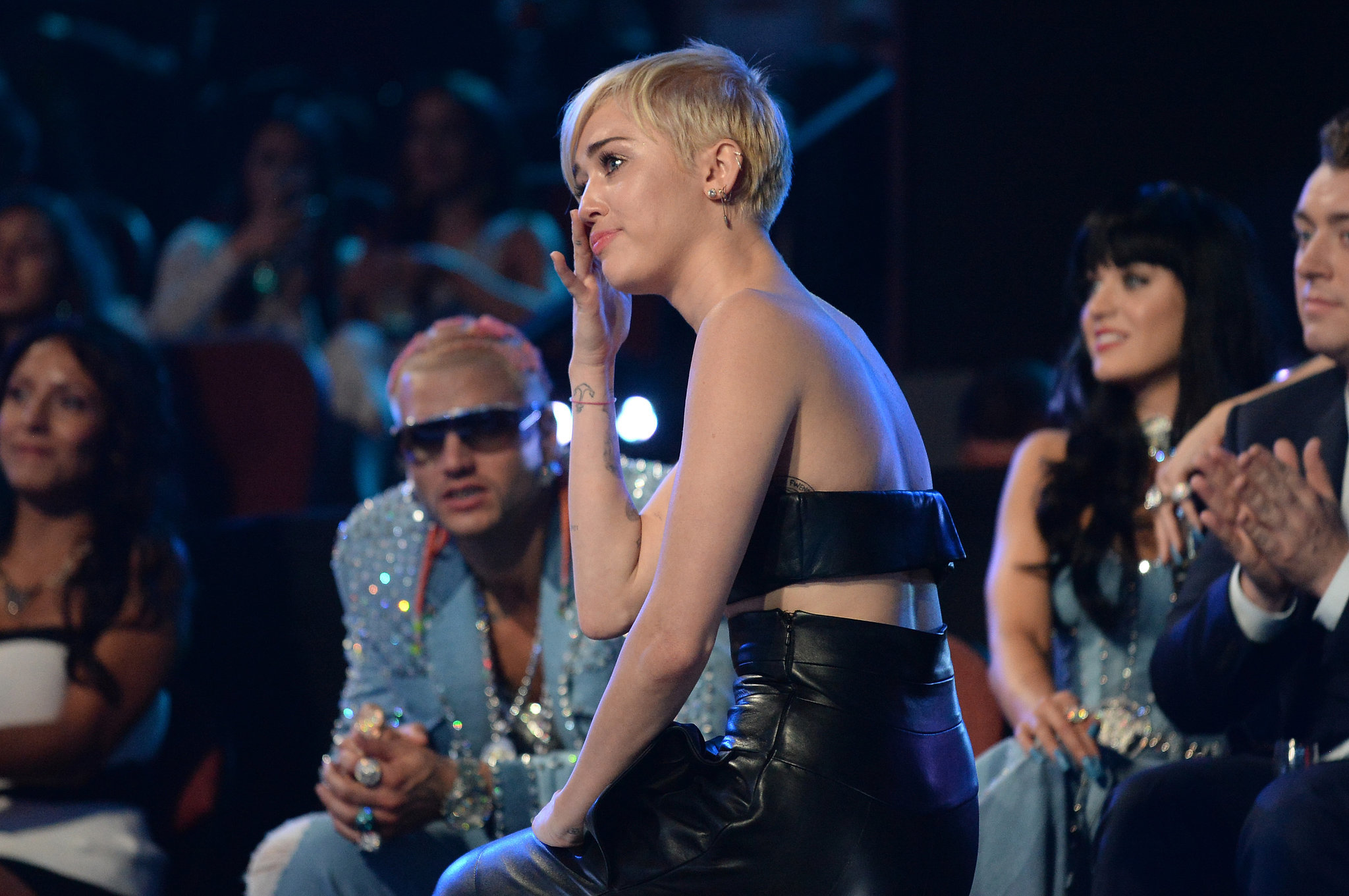 Source: Getty / Christopher Polk/MTV1415