Miley Cyrus Denies Calling Off Wedding to Liam Hemsworth
Miley Responds to Rumors She Called Off Engagement — Necessary or Not?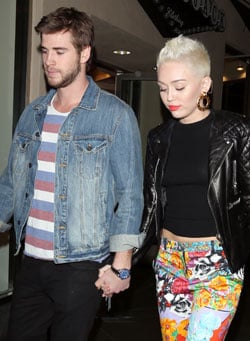 Miley Cyrus has officially denied rumors that she called off her engagement to Liam Hemsworth after he was reportedly spotted flirting with other women. She took to Twitter today to set the record straight, saying, "I am so sick of LA and sick of the lies that come with it. I didn't call off my wedding." Miley often uses Twitter to communicate with her fans, and this isn't the first time she's taken to social media to quash a false story — but was it really necessary for Miley to address the rumors at all?