Miley Cyrus in a Short Blond Wig | Pictures
Miley Cyrus, Is That You?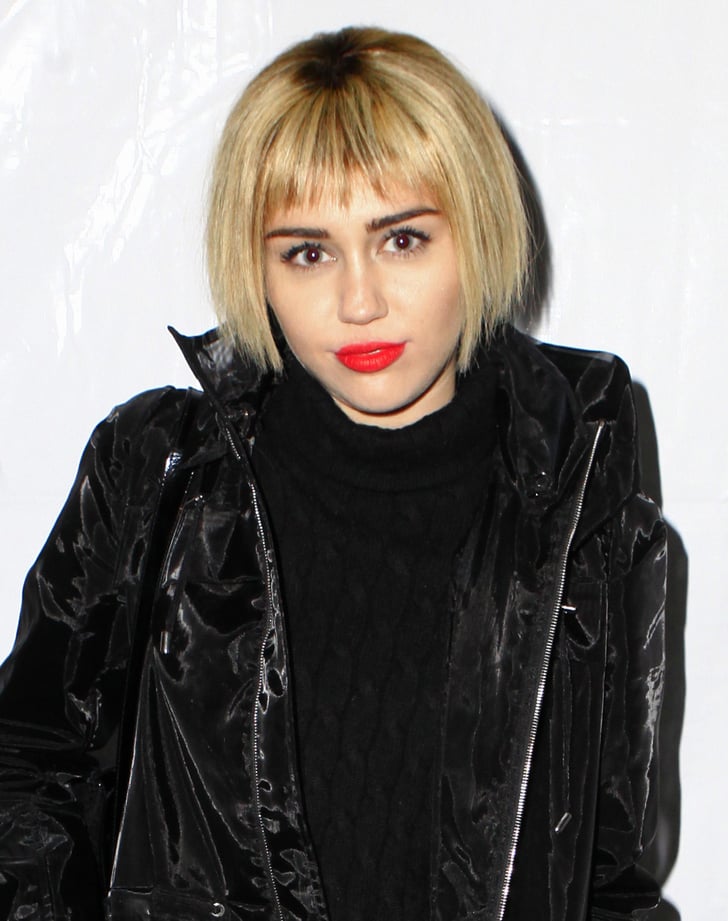 Miley Cyrus is mixing up her look once again! The singer covered up her edgy pixie cut with a wig at the KROQ Almost Acoustic Christmas event in LA on Saturday. The short blond bob features midlength bangs and stops short of her jawline, making it look like she grew her hair out overnight. Miley shared her fresh look on Twitter, saying she was "bored" and playing with wigs, and she also shared a snap on Instagram, posing with a friend.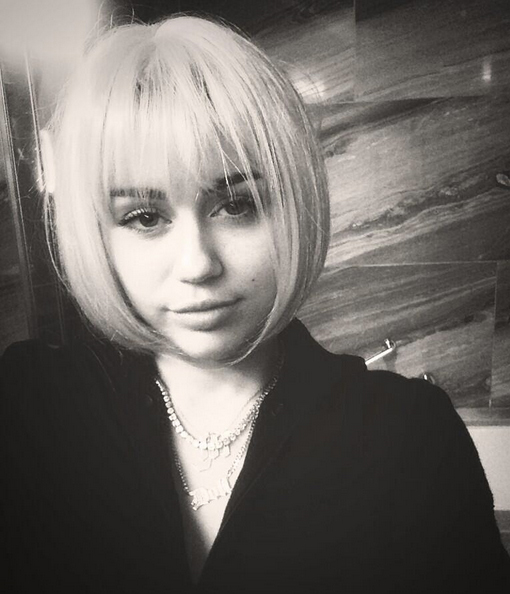 Miley's signature pixie was on display on Friday when she got up close and personal with Santa Claus on stage at KIIS FM's Jingle Ball in LA. Her wig change-up isn't too surprising, though, as unexpected makeovers have become the norm with Miley. Just last month, she bleached her eyebrows to match her platinum blond 'do, only to debut thick, drawn brown eyebrows days later.