Miley Cyrus "Wrecking Ball" GIFs
Miley Makes History With Sledgehammer Licking and Nude Wrecking-Ball Riding
Miley Cyrus released the music video for her new single "Wrecking Ball" yesterday, and it's already breaking records. The scandalous new video received over 16 million views in a 24-hour period; the previous Vevo record was held by One Direction's "Best Song Ever," which hit almost 11 million views back in July.
"Wrecking Ball" is the second single off Miley's new album, Bangerz, which is slated for an Oct. 8 release date. The NSFW music video is what you might expect in light of her still-scandalous performance of "We Can't Stop." Even though "Wrecking Ball," directed by Terry Richardson, might be a little more rich with artistic integrity, there's still plenty of sledgehammer licking and nudity to go around. Feeling like you still need time to recover from the VMAs? Never fear. We did all the watching so you don't have to, and now we're bringing you the most insane moments from the "Wrecking Ball" music video in GIF form.
Ready to Face the Haters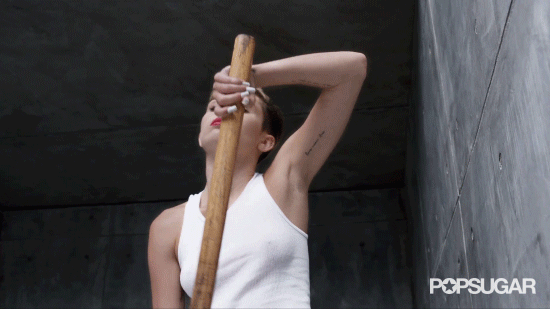 Forbidden Love With a Sledgehammer


Miley Shows Off Her Favorite Tan Lines


Finding Out Chris Hemsworth Didn't Watch Her VMA Performance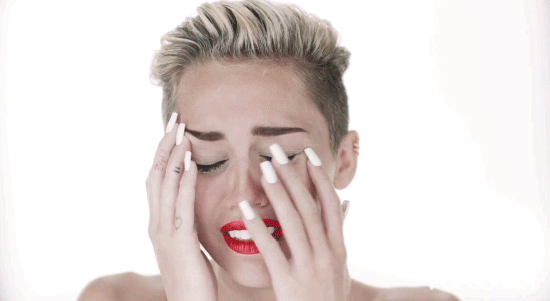 See the rest of our "Wrecking Ball" GIFs after the jump!


Miley's a Secret Thor Fan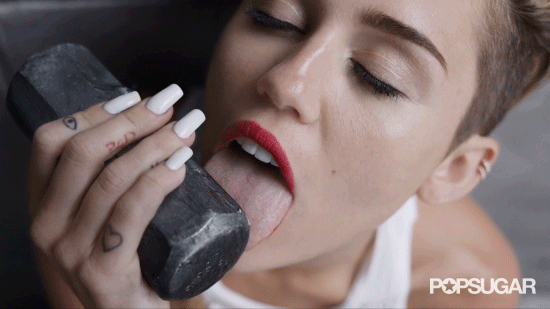 Miley Gets a Little Slap Happy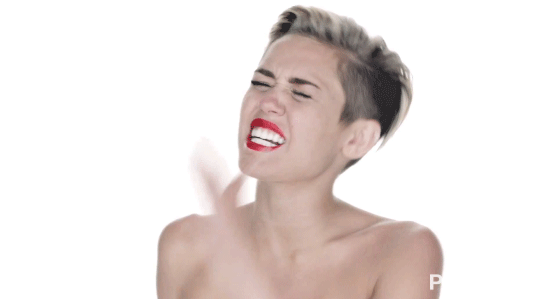 Miley Causes a Chain Reaction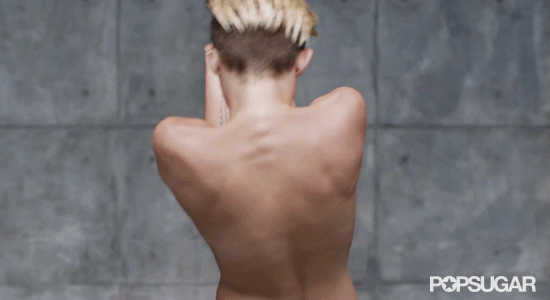 The Almost Nip-Slip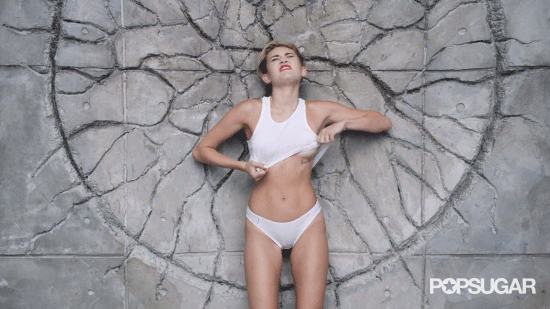 Miley Gets Hammered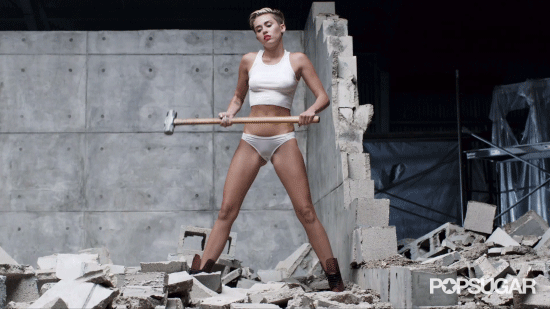 If Liam Leaves Her With an Achy Breaky Heart