Miranda Kerr and Flynn Bloom in Leather Jackets | Pictures
Miranda Kerr and Little Flynn Model Matching Leather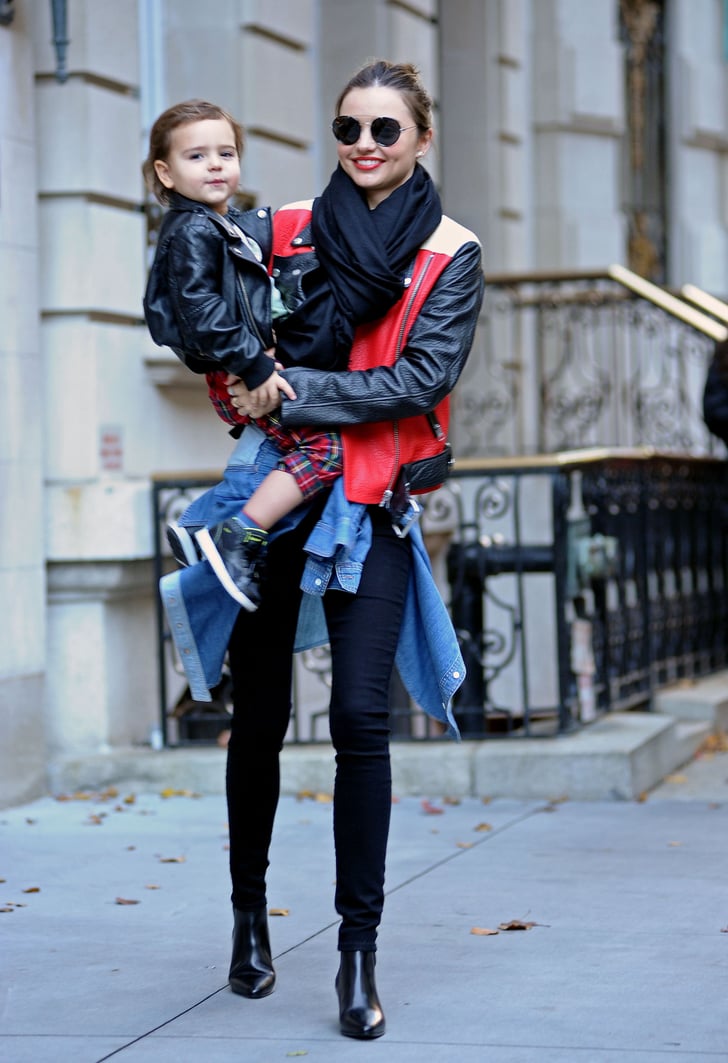 Miranda Kerr coordinated with her cute little one, Flynn, during the pair's Big Apple outing on Saturday. She sported a leather jacket that matched Flynn's FabKids jacket, and the sweet mother-son duo walked around NYC together following Miranda's trip overseas. Earlier this week, the model jetted to Japan for a fashionable bash to celebrate her Elle Japan cover with Michael Kors. The event took place on the same night as the Victoria's Secret Fashion Show, and although the former Angel had been asked to walk in the show, she had to skip out because of her trip to Asia.
Although Miranda couldn't make it, she showed her support for the rest of the Angels by posting a throwback picture on Instagram of herself with Doutzen Kroes and Alessandra Ambrosio. The photo triggered some backlash, though, with fans pointing out that the picture had been Photoshopped, but Miranda cleared the air with another Instagram post, explaining that she'd taken a screenshot from the Internet and hadn't realized that it was an altered picture. She added, "Sorry for all the confusion and congratulations to the girls for such a great show!"
Flynn's time with Miranda came after a fun day in the city with his dad, Orlando Bloom, on Friday. The actor carried Flynn on his shoulders, while the little one held on to a sword, and the two laughed together as they walked around NYC. Orlando has been busy on Broadway lately, taking the stage for Romeo and Juliet, but he enjoyed a solo night out this week when he attended the CFDA/Vogue Fashion Fund Awards. Orlando and Miranda have both been busy with work since their breakup, but they've stayed on great terms. He opened up about their split late last month, saying, "We love each other. We're a family and we're going to be in each other's lives for the rest of our lives."