Miranda Kerr and Orlando Bloom Friends After Split
Orlando on Split From Miranda: "We're Not Friends — We're Family"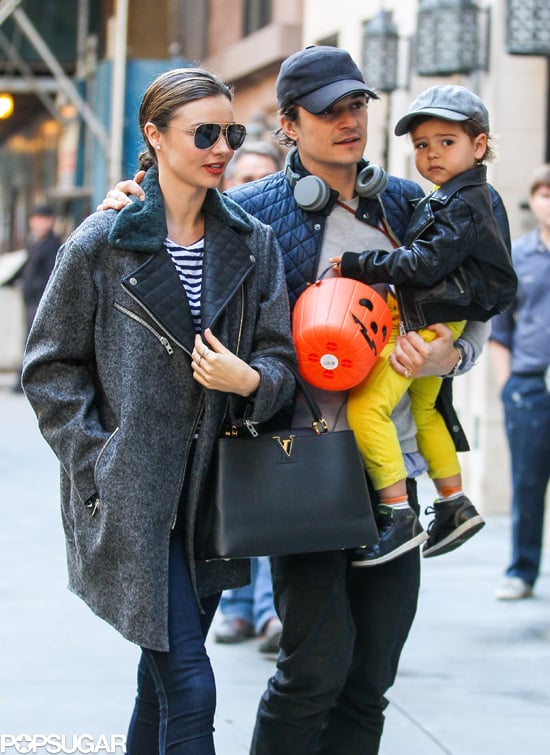 Miranda Kerr and Orlando Bloom didn't look like a couple that had just recently separated when they stepped out with their son, Flynn, in NYC today. The former couple smiled and chatted while Orlando carried Flynn, who was holding onto a trick-or-treat pumpkin bucket. The two also exchanged kisses on each other's cheeks while walking with Flynn. Miranda and Orlando looked as if they were on friendly terms on Saturday, when they went for a walk together in the Big Apple with Flynn just one day after confirming their separation. The couple had been dating since 2007 and tied the knot in July 2010. They both relocated to NYC in August while Orlando continued work on his new Broadway play Romeo and Juliet, although they said in a statement that they had "amicably separated" several months ago.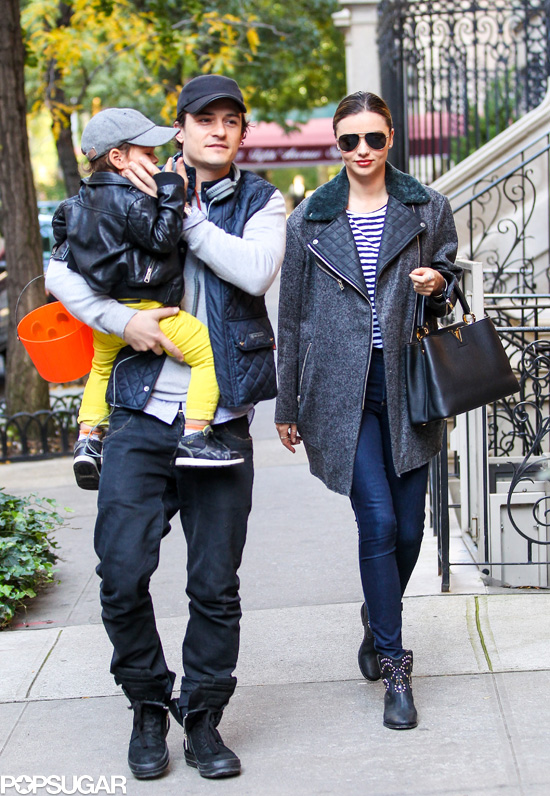 Over the weekend, Orlando continued to keep his spirits high and did not take the chance to insult his estranged wife. When a reporter asked him if he was still friends with his ex, he said, "We're not friends — we're family."
Keep reading for more of their cute family photos!