Miranda Kerr ShopStyle Ad Photos
Miranda Kerr Is the New Face of ShopStyle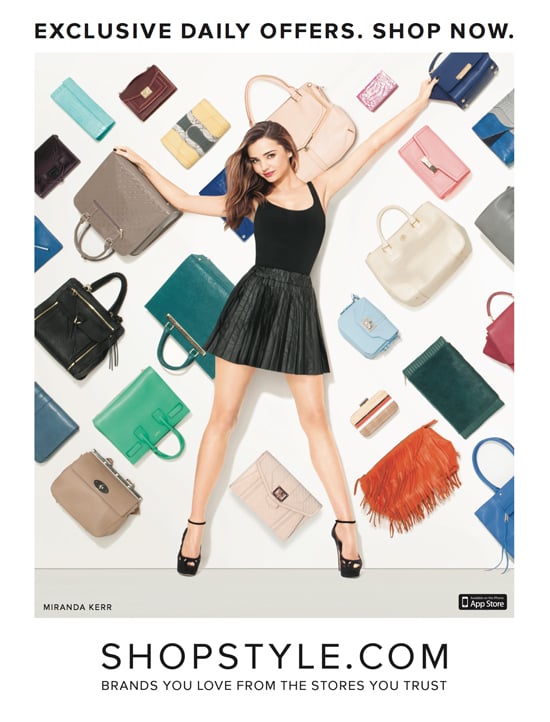 What do you think of when you hear the name Miranda Kerr? Impeccable supermodel. Killer street style. That perfect smile. Lovable mom. And now, ShopStyle. That's right: we are thrilled to announce that Miranda is teaming up with ShopStyle for our first-ever ad campaign. "Miranda Kerr strikes the perfect balance of sexy and relatable," says CEO Brian Sugar. "Her style is effortless, her taste is paramount, and she's among the top 1 percent of models in the world. We couldn't be happier about this partnership."
ShopStyle users aspire to achieve Miranda's personal style, both on and off the red carpet, and we're excited to bring her personality to life through the new ShopStyle campaign. ShopStyle delivers the hottest trends and seasonal fashion straight to you at home or on the go. Just browse the shops curated by our editors or get the latest sale alerts sent straight to your phone with our app, available for download in the iTunes store.
Miranda, along with her adorable dog Frankie, shot the national advertising campaign in New York with director Peter Glanz and fashion photographer Terry Richardson. We're excited to share more news in the coming weeks and months, but for now, you can start shopping ShopStyle!