Miranda Kerr Wearing Jeans in NYC
It's Hard to Catch Miranda Kerr in a Bad Mood!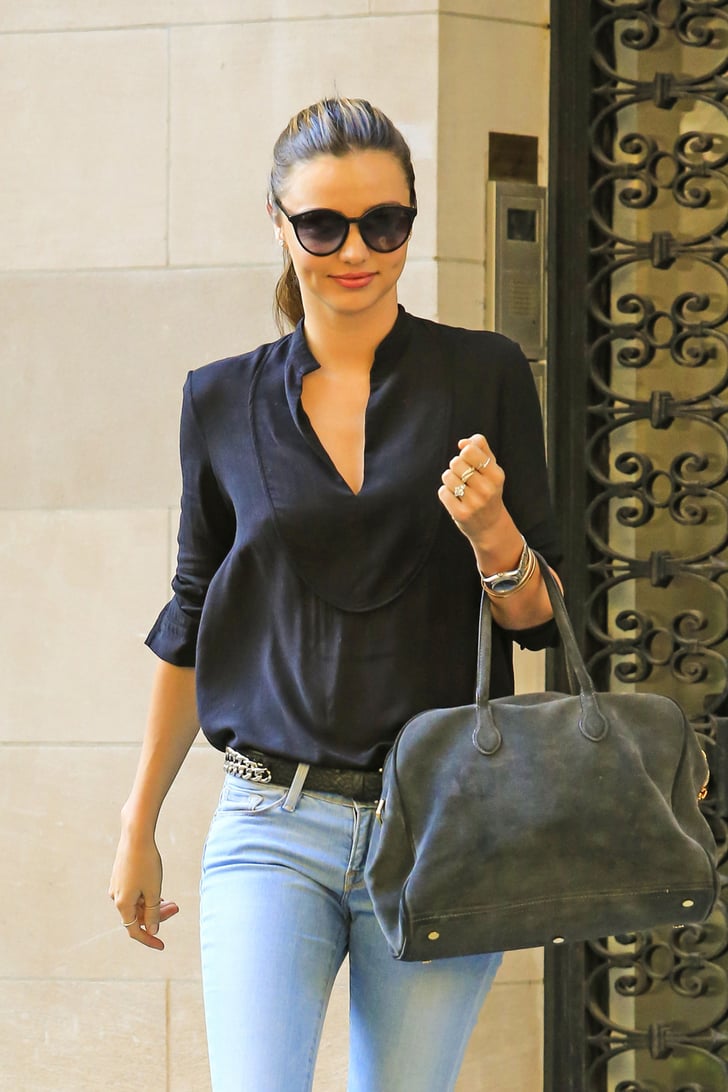 Miranda Kerr hit the streets of NYC in light denim jeans and flats, and she's still looking as effortlessly beautiful as ever. While she's been spending plenty of time with her son, Flynn, lately, Miranda headed out on a solo outing today with a smile on her face. We've been seeing a lot of the mother/son duo, including at the beach for an ocean getaway, and she even shared a couple extra bikini pictures last night on her Instagram. Outside of her bikini- and baby-filled world, Miranda's also been taking personal time to go to parties and events. With so much on her plate, it's a miracle that she always keeps a smile on her face! Then again, how could she not, with such a wonderful wardrobe and an adorable son like Flynn?
See the other pictures from Miranda's outing and Instagram when you read on.