Mischa Calls Seacrest to Talk DUI, Act Apologetic
Mischa Barton called into Ryan Seacrest's show this morning, marking the first time she's talked to the press since her post-Christmas DUI. While she didn't open up about her image-improving photo ops (ha), she did sound apologetic for the incident, and she swore it was not a mistake she plans to repeat. She said: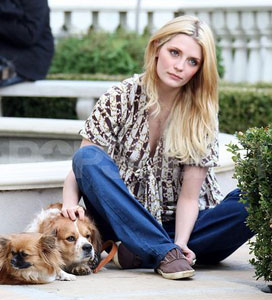 "Obviously, I'm 100 percent responsible for my actions in this case and I'm really disappointed in myself. I don't know what to say about it, except that I'm not perfect. I just don't intend to do something this stupid again."
She went on to talk about how she doesn't want to be associated with "those girls" (you know who) and how she deals with all the rumors. She is really pulling out the stops with the damage control. Listen to the interview below.
Speaking of which, Mischa isn't the only Barton making headlines. Stories surfaced this week that her younger sister Hania had a pill overdose scare over the holidays, to which Mischa's rep responded with a scathing statement.