Are Mischa and Nicole Over?
Mischa may have her hand all bandaged up just like LL, but that didn't stop her from accessorizing. Check out the girl's gold bling! We know she's not a sweat suit type of girl, so at least she can still dress herself up despite the injury. And Mischa's not only having problems with her wrist; she's having issues with Nicole Richie. Here's more: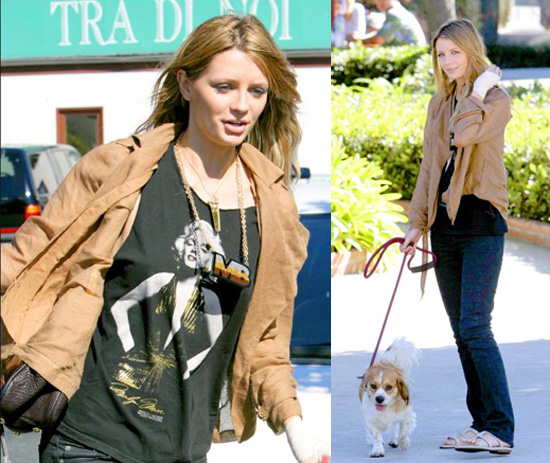 THE OC beauty used to be spotted regularly at glamorous parties with the daughter of soul star LIONEL RICHIE, but their relationship has gone cold after Richie stopped returning Barton's calls. Barton says, "I think of Nicole as a good friend but she hasn't been in touch recently. "It's quite fickle of her."
Lots more pics of Mischa so read more