Models & Actresses Honor Gianni Versace
Models & Actresses Honor Gianni Versace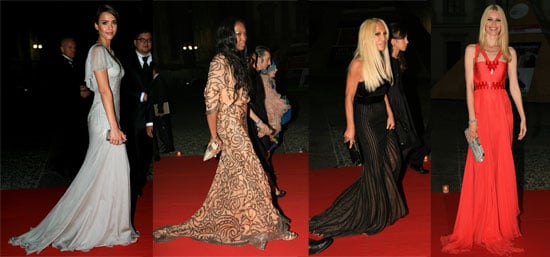 0
Models & Actresses Honor Gianni Versace
Last night in Milan, models and actresses came out to a special ballet to honor Gianni Versace on the 10th anniversary of his death. The show was called "Thank you, Gianni, with love," and featured costumes designed by Gianni over the years. The ladies dazzled in Versace ranging from vintage on Naomi to their fall collection on Claudia. Alba's attendance seems a bit random, but she looked gorgeous as well. Even 10 years later, Gianni is clearly missed by the fashion world.
To see a lot more pics from the event, including Quincy Jones and Rupert Everett just
Images include Claudia Schiffer, Geri Halliwell, Jessica Alba, Naomi Campbell, Quincy Jones, Rupert Everett, Valeria Mazza, Santo Versace, Marpessa, Martina Stella, Beatrice Borromeo, and Nadege.