Angelina and Brad may not be getting married anytime soon, but that doesn't mean they don't have plans to continue to grow their family. They're both busy with their careers yet totally hands on with their three kids. It's an amazing balance but so far these two are making it work. The family is currently in NYC where Angie is promoting her latest film and this time she gets personal. Here's more: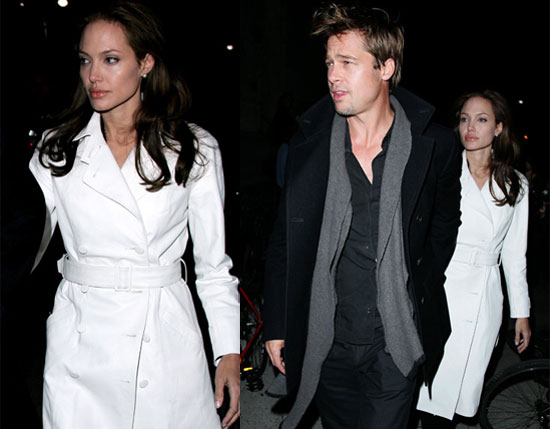 "I'm very, very lucky. I love the different elements of my life. I love working abroad, and I love being with my kids and I love being with Brad," Jolie, 31, said Friday at a press event for her movie The Good Shepherd. "I'd like to add many more children and many more obstacles and many more things to my life."

Asked if she'd ever again work with Pitt, with whom she costarred in last year's Mr. and Mrs. Smith, she replied with a laugh: "Who's going to watch the children?"

Indeed, she chooses her films with Maddox, 5, Zahara, 23 months, and Shiloh, 6 months, in mind. "I don't think that I've shot for more than seven weeks on a movie in two years," she said. "I need to make sure that I have time with my kids."
It's nice to hear her talk and joke about Brad. More of Brad and Angelina out in NYC so read more