Most-Pinned Celebrity Pictures | Week of May 17, 2013
The 5 Most-Pinned Pictures on POPSUGAR Celebrity This Week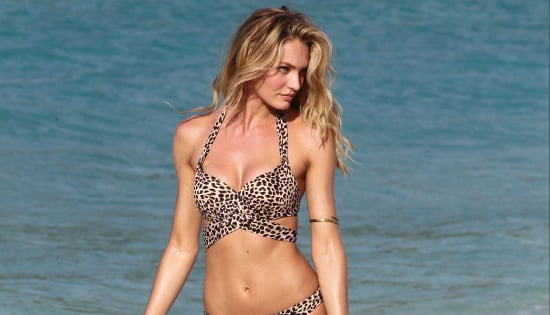 This week our Pinterest boards were buzzing with bikini bodies, red carpet looks, and British smiles. Candice Swanepoel's sexy St. Barts photo shoot steamed up more than just the camera lens, since her leopard-print number landed her POPSUGAR's fifth-most-shared picture of the week. Next up we had a Cannes Film Festival favorite, and it should be no surprise that the ultimate shopaholic took the lead. To see which pictures ranked in our top four pins, read more!
Fourth: Isla Fisher's Gatsby glamour in Cannes
Third: Prince Harry's warrior smile
Second: Victoria Beckham's NYC catwalk
First: Sarah Jessica Parker's artsy turn
Make sure to follow POPSUGAR on Pinterest to get the must-see snaps all week long, and be sure to check out all the celebrities on Pinterest too!