Most Popular Stories on Social Media | May 20-24, 2013
Top 5 Most Talked-About Stories: Leo on a Yacht, Billboard Blunders, a Breakup, and More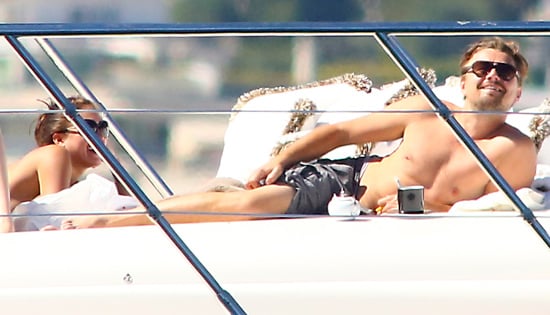 This week, social media platforms were about as active as Leonardo DiCaprio! While Leo lived it up in Cannes following his international premiere of The Great Gatsby, readers couldn't stop talking about his ladies, yachts, and party-hopping ways. In fact, his story was the fifth-most talked-about story this week! From a bittersweet goodbye and unforgettable Billboard Music Award moments to a serious A-list breakup, find out what else kept you talking on Twitter, Pinterest, and Facebook this week when you
!
4. Victoria Beckham's sweet statement for David:
3. Miguel lands on a fan at the Billboard Music Awards:
2. Taylor Swift's "ew" face to Selena and Justin's PDA:

1. Robert Pattinson and Kristen Stewart's breakup saga:

Make sure to weigh in on your favorite stories this week by following POPSUGAR on Twitter, Pinterest, Facebook, and Instagram!