Most Popular Stories on Social Media | May 27-31, 2013
Top 5 Most Talked-About Stories: The Beckhams on Kiss Cam, Shirtless Bradley, a Big Wedding, and More
This week, you took to social media to share your favorite stories from POPSUGAR, and we're rounding up the five most popular posts right now. On Monday, a group of high-profile hockey fans including Tom Cruise, Justin Bieber, and the Beckham family got together to cheer on the LA Kings. During the game, David ended up on the kiss cam — with his baby daughter, Harper! The resulting video is adorable, and David and Harper Beckham's sweet smooch was the fifth-most talked-about story this week. From a high-profile wedding and hot new celebrity couples to a shirtless stud on the beach, find out what else kept you talking on Twitter, Pinterest, and Facebook this week when you
!
4. Aaron Paul's weekend wedding to Lauren Parsekian: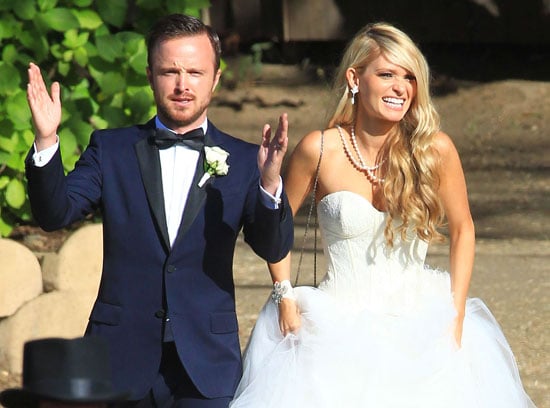 3. Britney Spears's bikini getaway with her man on Memorial Day:
2. Bradley Cooper ditching his shirt while hitting the beach in Rio:
1. The hottest new couples of the season:
Make sure to weigh in on your favorite stories this week by following POPSUGAR on Twitter, Pinterest, Facebook, and Instagram!