This week, you took to social media to share your favorite stories from POPSUGAR, and we're rounding up the five most popular posts right now. On Monday, a group of high-profile hockey fans including Tom Cruise, Justin Bieber, and the Beckham family got together to cheer on the LA Kings. During the game, David ended up on the kiss cam — with his baby daughter, Harper! The resulting video is adorable, and David and Harper Beckham's sweet smooch was the fifth-most talked-about story this week. From a high-profile wedding and hot new celebrity couples to a shirtless stud on the beach, find out what else kept you talking on Twitter, Pinterest, and Facebook this week when you
!
4. Aaron Paul's weekend wedding to Lauren Parsekian: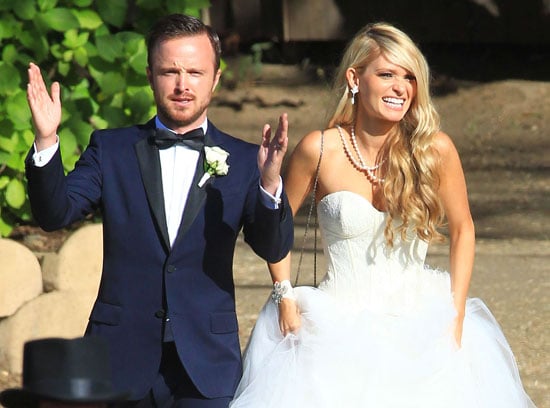 3. Britney Spears's bikini getaway with her man on Memorial Day:
2. Bradley Cooper ditching his shirt while hitting the beach in Rio:
1. The hottest new couples of the season:
Make sure to weigh in on your favorite stories this week by following POPSUGAR on Twitter, Pinterest, Facebook, and Instagram!