Most Recent Photos Of Suri and Tom Cruise
OMG, Suri Cruise Emerges! Yay!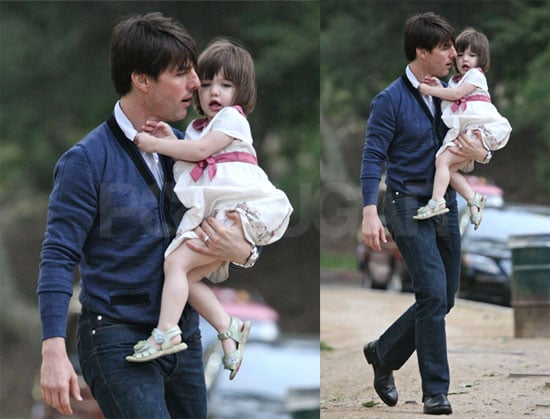 0
OMG, Suri Cruise Emerges! Yay!
Suri Cruise has been found! Okay, that's a bit dramatic, but we've been waiting since January to see her sweet face and here she finally is. While you may not have been on the edge of your seat curious about her whereabouts, you have to admit that she's pret-ty adorable out at the park with daddy Tom in LA last Tuesday. I suppose we can stop wondering about the little munchkin, but hopefully we won't have to wait too long to see her again. Fingers crossed that means a glimpse at her fabulous upcoming second birthday party. Check out the story and more photos in this week's issue of OK Magazine on stands today and for now see lots more photos of Tom and Suri here.