Most Shocking Celebrity Breakups of 2013
Which Celebrity Breakup Shocked You the Most This Year?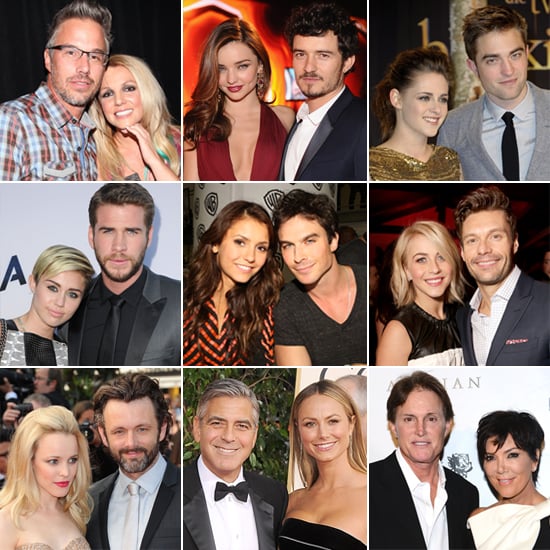 Sometimes, things don't work out the way you hoped. It happens to the best of us, and celebrities are no exception. This year was fraught with splits, from Britney Spears and Jason Trawick calling it quits to George Clooney and Stacy Keibler throwing in the towel. We were floored when Miranda Kerr and Orlando Bloom broke the news of their breakup and equally saddened when Nina Dobrev and Ian Somerhalder ended their two-year romance. And let's not forget Liam Hemsworth and Miley Cyrus, who called off their engagement, and Kristen Stewart and Robert Pattinson, who had us rooting for them more than once. Let's talk about all the biggest celebrity breakups that left us totally flabbergasted — vote now!