NSA Spying on Verizon Customers
Are You Upset by the NSA Spying News?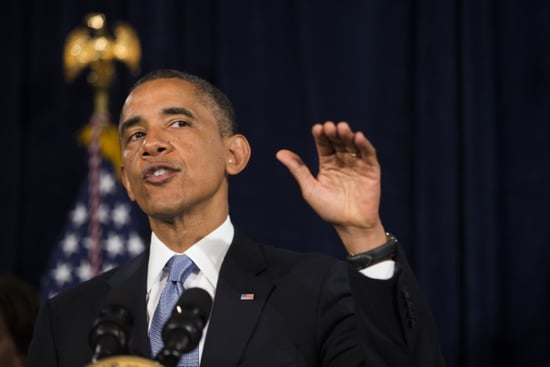 If you logged on Twitter today, you may have noticed that #NSA is the top trending topic. Over the past couple of days, the Internet has reacted to news that the National Security Agency is accessing millions of phone records each day from Verizon customers and data from companies many use every day, including Apple, Facebook, Microsoft, Google, Yahoo, YouTube, Skype, AOL, and Paltalk. This week, the Washington Post and the Guardian both reported on a top-secret program, known as PRISM, which involves accessing the servers of tech giants, who denied granting access to the government.
In a press conference on Friday, President Obama defended the intelligence activities, which his administration claims only apply to people outside the US, and said: "Nobody is listening to your telephone calls." He continued, "You can't have 100 percent security and then also have 100 percent privacy and zero inconvenience. You know, we're going to have to make some choices as a society." So we want to know: how do you feel about this choice?