NSYNC VMAs Performance
*NSYNC Reunites at the VMAs — Just Right or Not Quite?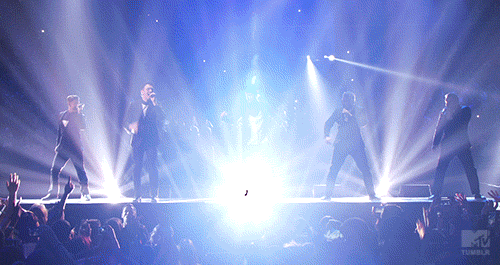 So, it happened. *NSYNC reunited during Justin Timberlake's Video Vanguard medley and, as fans hoped, the five guys dusted off their old school dance moves and greatest hits. After all that, though, the other four members of *NSYNC didn't actually get that much stage time. Justin did, however, give them all a sweet shout out during his acceptance speech saying, "Half of the Moonmen I've ever won, I won with those four men right there. So above all else — I'm gonna keep it at my house — but I'm going to share this award with them."
So tell us, did that *NSYNC reunion hit the spot or just leave you wanting more?