Natalie Portman With Aleph in Paris 2013
Natalie Portman Gives Aleph a Piggyback Ride Through Paris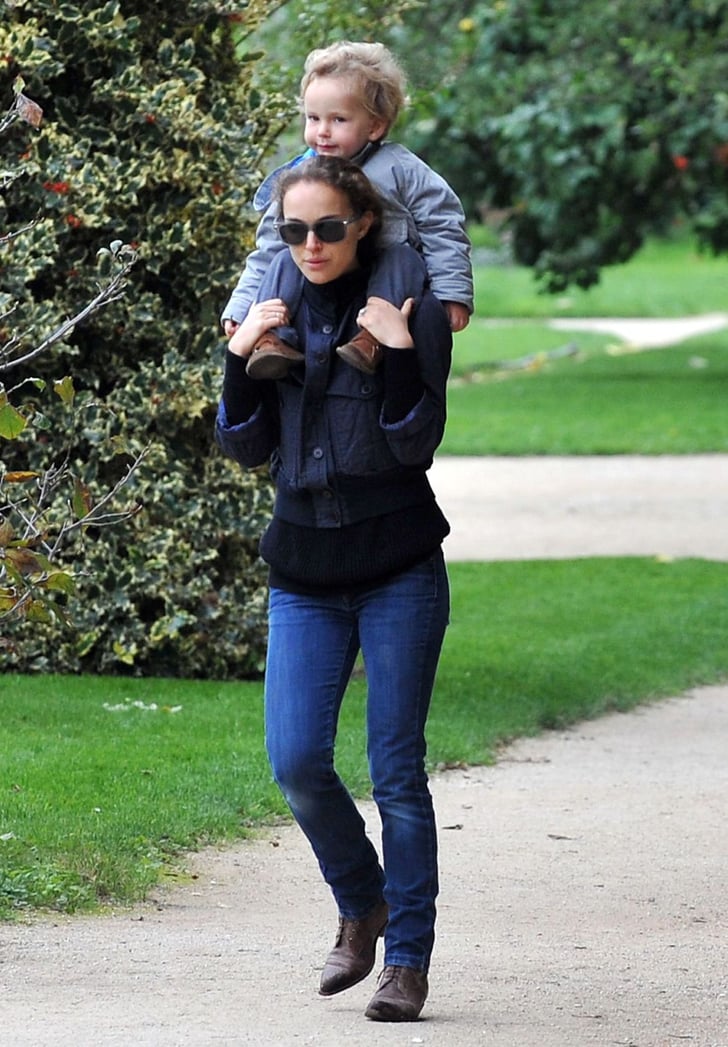 Natalie Portman toted her little one, Aleph, through Paris on Monday, laughing while they seesawed together at the Tuileries Gardens. After giving her son a piggyback ride through the City of Light, the pair stopped to play on a seesaw before continuing their walk. In Marie Claire's November issue, Natalie revealed that she'll be moving to Paris at the end of next year with her husband, Ben, and their son, Aleph, saying, "[My French is] OK. I can get through a conversation. I mean, not about, like, philosophy. But about this and that, I can manage."
Ben, a choreographer, was born in Bordeaux, but he's lived in America for several years. In September, he and Natalie stepped out for the ballet in NYC. There, he premiered his latest work, and he'll soon be the director of dance at the Paris Opera Ballet. Meanwhile, Natalie's about to hit the big screen again, returning as Jane Foster for the sequel Thor: The Dark World, which comes out on Nov. 8.
Keep reading for more adorable pictures of Natalie and Aleph.