Natalie Portman Gives Birth
Natalie Portman Has a Baby Boy!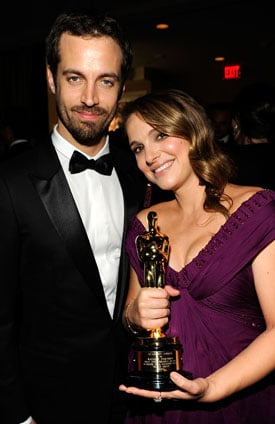 Natalie Portman gave birth to a baby boy, People reports. The actress, who just celebrated her 30th birthday last week, is now a first-time mom with her fiancé Benjamin Millepied. Natalie and Benjamin have yet to release their baby son's name, and we're excited to see what the happy couple picks. Natalie first announced her engagement and pregnancy over the holidays, and she showed off her growing baby bump on all the award season red carpets leading up to her amazing Oscar win. 2011 is only halfway done, but it's been quite a year for Natalie.
Congrats to Natalie and Benjamin!