Nelly just scored the Pop Single of the Year at the Billboard Awards and now she's getting ready to impress us with her acting skills. She just taped an appearance on the soap opera One Life to Live. Nelly is hoping this won't be the last time you see her acting - she'd like to do more of it. Here's more: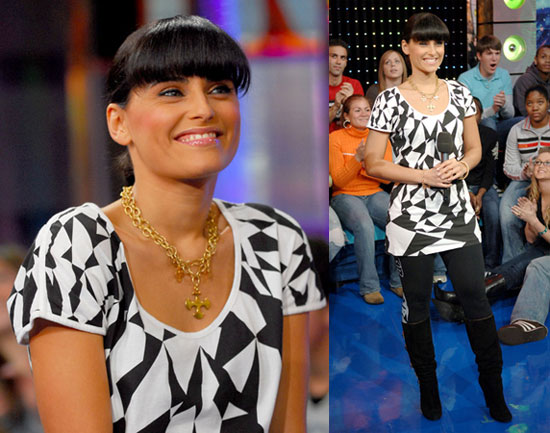 In the episode set to air on February 23, Nelly performs her two hit singles "Promiscuous" and "Say It Right" and acts opposite the show's resident heartthrobs, Forbes March and Kamar De Los Reyes. "I've always watched soaps growing up, so this has been a great adventure," the 28-year-old said in an exclusive interview with In Touch from the ABC set on December 12. "It was so much fun and everyone was welcoming."

Acting is something the Canadian-born singer and single mother would like to do more of. "I've been taking acting classes," she says. "This was my third speaking part, so I'm a lot more confident now. Film is definitely a possibility." But first thing's first: Nelly is currently in the studio recording her first Spanish-language album, which will be released next year.
Nelly is working in the studio now on a new Spanish album which will be out next year. She also stopped by TRL this week. More of Nelly in the MTV studios so read more