Fashion's Night Out is only 10 days away, and we have exciting new details about the Elizabeth and James Pop-Up shop where we'll be helping to host the bash alongside Ashley and Mary-Kate Olsen. Our contest winner will be there with her lucky guy to be styled and meet the famous designers. We're so excited for all the amazing events around the city to kick off New York Fashion Week. Stay tuned for all our updates, but for now here's the very latest on Mary-Kate and Ashley's Elizabeth and James Pop-Up shop: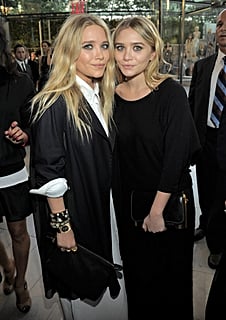 The shop's festivities will run from 6 - 11 p.m.
Ashley and Mary-Kate will be ringing up customers at the cash registers from 7 - 8 p.m.
Continuing the inspiration behind the Fall '10 women's collection, the FNO pop-up shop will be incorporating elements reminiscent of the 1920's traveling circus complete with a popcorn machine, tarot card readings, and henna tattoos!
DJ Cassie Coane will be providing the music from 6 - 11 p.m.
Reminder of the amazing West Village location: 632 Hudson St. between Horatio and Jane
If you can't make it on FNO, remember the shop will be open through Sept. 16!