New Details on Melissa Rosenberg's Breaking Dawn Script
Do You Like Hearing Details About Breaking Dawn Before the Script Is Done?
Twilight screenwriter Melissa Rosenberg hit the red carpet at the Emmys last weekend and while she was there to support her role as a scribe on Dexter everyone wanted to hear about her progress on Breaking Dawn. She chatted with us about the script saying she's almost done, though the cast has yet to see it. Ever since the movie was confirmed to be broken into two parts, Rosenberg has been discussing the fan favorite gory scenes.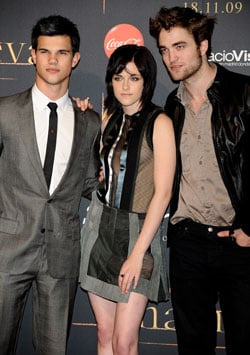 In her latest quote, Melissa states it's not all about blood, saying,
"I don't think it's about the amount of blood you show. It's on their faces. It's all from Bella's point of view when you're seeing what's going [on]. It should feel visceral. I think it's going to be pretty intense."
The cast will reunite to start filming this Fall and even before the cameras start rolling Breaking Dawn mania is going strong. So tell us, do you like hearing details about BD before they start making it or do you want to reserve an element of surprise?