New Moon Cast Has a Big NY Finale Before Tonight's Opening!
New Moon Cast Has a Big NY Finale Before Tonight's Opening!
The cast of New Moon trotted out for one more red carpet in NYC tonight. They all showed up to greet fans and press for a final special screening before the movie's official release tonight at midnight! Kristen rocked out in a green one shoulder dress to finish off her spectacular fashionable weeks — find out how to get New Moon star style here and take a look at the top five Twilight red carpet moments. Elizabeth Reaser and Ashley Greene both look fantastic amid some of their other celebrity attendees like Natalie Portman and Taylor Momsen.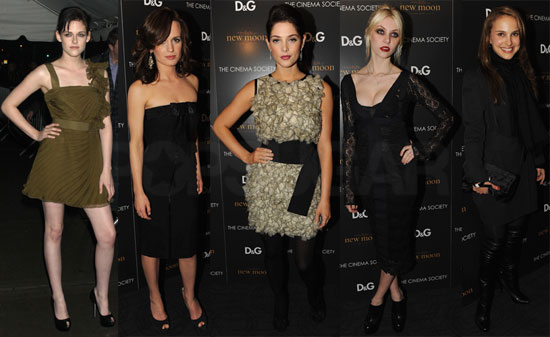 Robert Pattinson and Kristen arrived together, but posed separately. Despite another exhausting day, Robert managed some smiles for the awaiting crowd who cheered big whenever they caught a glimpse. The rest of the men of the Twilight saga didn't look too shabby themselves! We've had tons of coverage leading up to opening weekend, so watch our exclusive top 10 red carpet and press junket moments and everything else on TwilightSugar.com. New Moon is just a few hours away and our video review will be up soon, be sure to come back and tell us what you think after you see the film!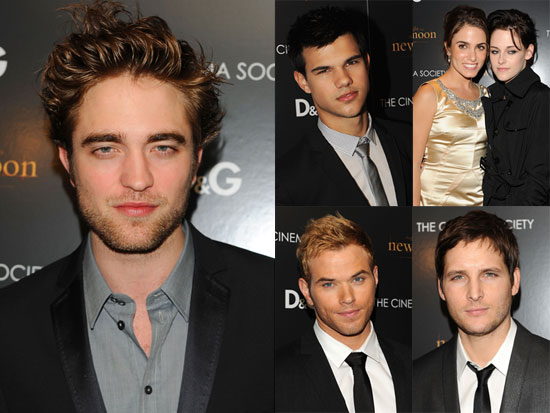 To see more from the event including Jessica Stam, Jessica Szohr, Ivanka Trump and others just
.
Images include: Kellan Lutz, Taylor Lautner, Kristen Stewart, Robert Pattinson, Nikki Reed, Agyness Deyn, Alexa Chung, Amber Rose, Elizabeth Reaser, Ivanka Trump, Jessica Stam, Jessica Szohr, Katie Lee Joel, Kenneth Cole, Taylor Momsen, Veronica Webb, Natalie Portman, Ashley Greene, Peter Facinelli