New Photo of North West
Kim Kardashian Shares a New Picture of Her "Little Angel"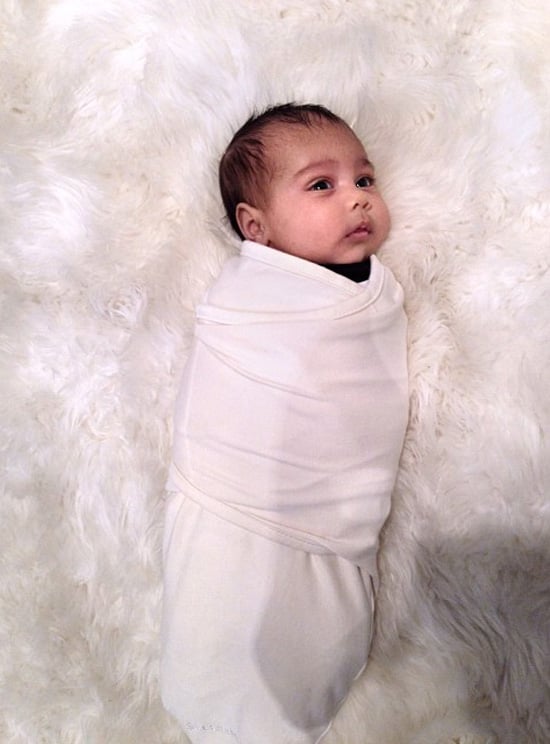 Kim Kardashian shared a new photo of her daughter, North West, today after returning home to LA following a busy week in Paris. Kim and Kanye West were in the French capital to celebrate Paris Fashion Week, which included stops at the Givenchy fashion show and a special party for Carine Roitfeld's new film, Mademoiselle C. Kim returned to LA on Wednesday and it looks like was happy to be back with Nori. "I missed waking up with my little angel," Kim shared on Instagram, along with a snap of North swaddled in a white cloth and resting on a fluffy blanket. There are some benefits to having a jet-setting, Fashion Week-attending mommy, as Kim revealed this week that she had picked up a slew of gifts for North West from various designers during her time in Paris.
This is the second picture that Kim and Kanye have shared of their daughter, who was welcomed into the world this Summer. Kanye shared the first photo of North West when he appeared on Kris Jenner's talk show in August.