Nick's Not Buying Any Rings For Vanessa Yet
Nick's Not Buying Any Rings For Vanessa Yet
Vanessa might have gotten trashed on NYE and embarrassed Nick, but evidently he's not afraid to take her back out on the town. The two went out to Butter this week and looked as happy as ever however don't expect a wedding anytime soon. Nick says he's just not ready. Here's more: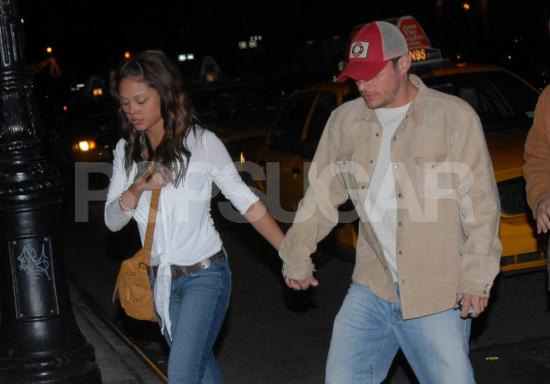 "The four-letter word that starts with an 'r' (ring) -- we're not dealing with that one yet," Lachey told "Access Hollywood" correspondent Maria Menounos when she asked if he's looking forward to taking the next big step in his relationship (i.e. an engagement) with his sweetie.

"I'm very happy, I have no complaints," Lachey said in an interview that aired during Monday's broadcast.

Lachey said he was happy that he surprised Minnillo by showing up at her MTV hosting gig on New Year's Eve. "It's always nice to have surprises, especially on New Year's," he said. "If I wanted to spend New Year's with her, that's what I had to do."

The singer, who finalized his divorce from Jessica Simpson last year, says he's happy about the developments 2006 brought on the personal front.

"I had a good feeling about 2006. Good things happened on a business level and personal level. So there was a cool way to reflect on what happened," he said.
Sounds like Nick is in a great place and doesn't want to rock the boat. Still, the way they've been acting lately we were wondering if wedding bells were in the works for 2007. Besides, you never know with celebs. They like to keep us guessing.