Nicole sought help for not having an eating disorder about a month ago, and even ditched her stylist in order to live a healthier life. Now sources are confirming she really is making excellent progress and that she's gained 5 pounds. People reports: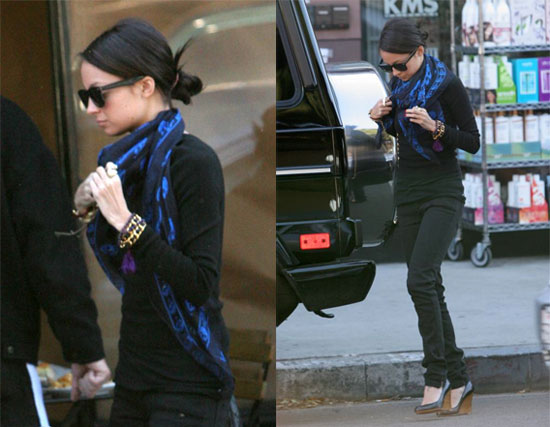 "She has (put on) at least 5 lbs.," says a source close to the actress. "She wants to prove she's trying to change."

Richie, who before seeking treatment had dropped to around 90 lbs., hit the American Music Awards last week in a short vintage Christian Dior dress with the help of new style consultant Cristina Ehrlich looking "much healthier," said an onlooker.

Now she's ready to shoot the fifth installment of her reality show The Simple Life, which was postponed due to her treatment. Says her on-again pal and Simple Life costar Paris Hilton: "She looks better than she's ever looked. I love it."

So, it would seem, does Richie. "She's doing great," says a friend who spoke to her over Thanksgiving. "She's taking care of herself and is in a good place."
Nicole is still looking skinny, but we're happy that she really is gaining weight and getting healthy. More pics so just read more