Nicole and Harlow Already Have Their Madden Twins
Nicole Richie and Harlow stopped by the DCMA store in LA yesterday to visit with daddy Joel and uncle Benji. Despite rumors that Nicole is pregnant with two babies, the Madden boys are the only set of multiples Nicole has to take care of right now. Nicole joked about the stories saying about Joel and Benji, "I have twins. People popped out of me yesterday." One new addition sounds like enough to keep Nicole and Joel busy, but it must be nice to have Benji's extra set of hands around all the time to help.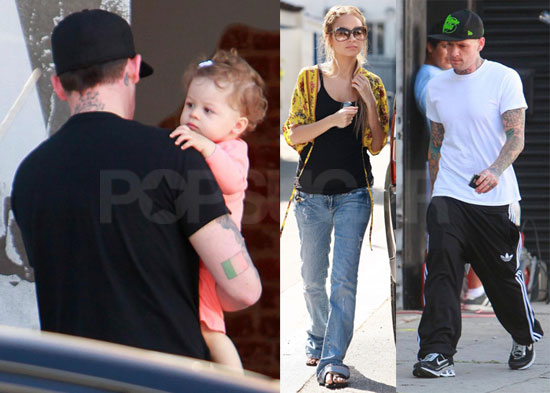 To see more of Nicole, Harlow and the Madden boys just read more.