Nicole Hopes for the Best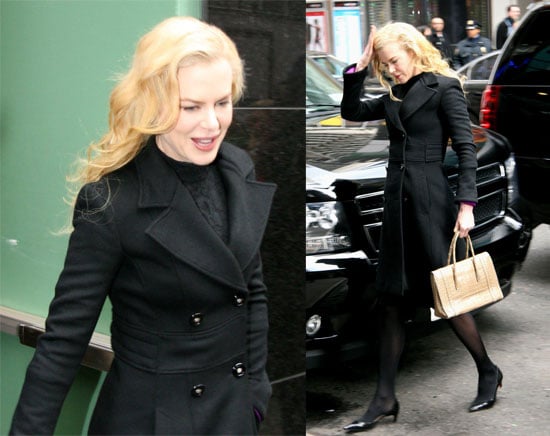 0
Nicole Hopes for the Best
Nicole Kidman headed to ABC studios in NYC today to promote Margot at the Wedding after the big premiere last night. Nicole's latest movies haven't been her biggest hits, but she's hopeful that things will change in the upcoming year with Margot as well as The Golden Compass. That said, she's learned that one of the most important parts of being an actor is learning to take everything in stride, saying,
"Because time is so precious, you go, 'I wish I hadn't spent my time trying that.' But you never know how something is going to turn out. You always strive to make a good movie. Sometimes it works, sometimes it doesn't. You step into something with the best of intentions and you hope. I think that kind of approach to a career, and a life, is the healthiest way to be. You just keep moving forward and try to view the world with compassion, yeah."
Nicole has definitely been through a lot, both professionally and personally and we think she has the right attitude for staying positive and keeping herself grounded.
More of Nicole all dressed in black so just