Nicole and Keith Back to Normal
The newlyweds are already back to their normal routine of coffee runs and Sunday newspapers in Nashville. The couple left Tahiti this weekend after a relaxing week-long honeymoon. Here's more: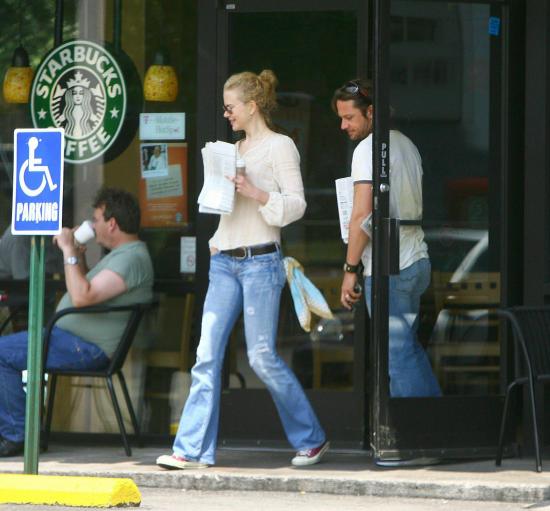 Avoiding paparazzi at the Bora Bora airport, the Aussie newlyweds waited until late Saturday to slip out of the $20,000 a night royal estate on the island's St Regis resort, where they had spent four nights.

A waiting speedboat rushed them straight to their chartered jet for the 45-minute flight to the capital Papeete -- and from there it was non-stop back to the US.

Kidman and Urban spent much of their honeymoon tucked away in a 4500sq m villa -- but were seen strolling the sands of their own private beach.

The secluded playground allowed the superstar lovers to feel relaxed lazing around in little more than bikinis and boardshorts.

Kidman, 39, appeared super-chilled and confident as she flaunted her toned bikini body.

Landing back in Tennessee yesterday, the beaming pair are ready to settle into married life in their Tudor-style mansion near Nashville.

And it's straight back to work. Country music hero Urban, 38, kicks off his next tour in Ontario, Canada, on July 13.
Oh and what a gentleman, he opens the door for his new wife. So cute.
To see a bunch more images, read more