Nicole Kidman Wants to Help Give Everyone a Better Life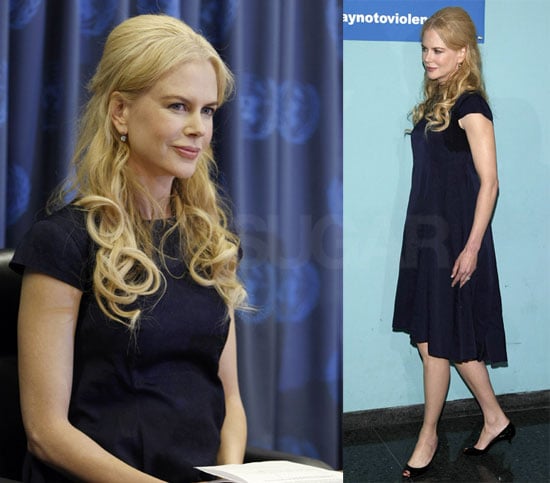 0
Nicole Kidman Wants to Help Give Everyone a Better Life
That baby bump isn't getting in the way of Nicole Kidman's duties as a UN Global Ambassador, in fact, they mean more to her than ever. She made an appearance at the UN in NYC yesterday to kick off a new UNIFEM Campaign to end violence against women. At the conference, Nicole talked about how being a parent with another baby on the way affects her feelings on the topic. She said:
"I'm a mother, I have a child on the way, I have two children in the world and a lot of (my motivation) is about realizing the things that are wrong and how can I contribute...What are the things I can contribute to help my children have a better life and help other children around the world have a better life and other citizens of the world have a better life."
Not only has Nicole been looking softer and more gorgeous than ever, but it seems like her heart is growing along with that baby bump of hers.