Is Nicole Moving in With Joel?
Nicole and Joel seem to be moving rather quickly and not everyone's a fan. We know Hilary thinks Nicole is a "skank" and now it seems as if Joel's BFF and brother Benji does not like his new lady either. The problem is, they may already be moving in together. Here's more: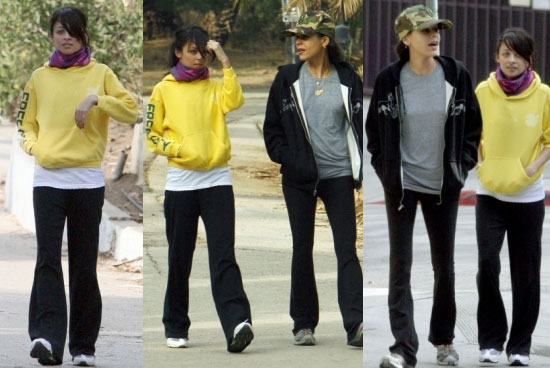 Sources close to Richie say she is "moving stuff out of her West Hollywood condo into his Glendale home," and Joel's bandmate, brother, and next-door neighbor Benji is "furious." The source also said Joel and Nicole "have already become inseparable, and spend almost every night together.
We're not so excited to hear this news especially since she was busted for her DUI when she was leaving Joel's place. Clearly the two of them together do not bring good things.