Nicole Richie Wearing Shorts in LA
What's So Funny, Nicole Richie?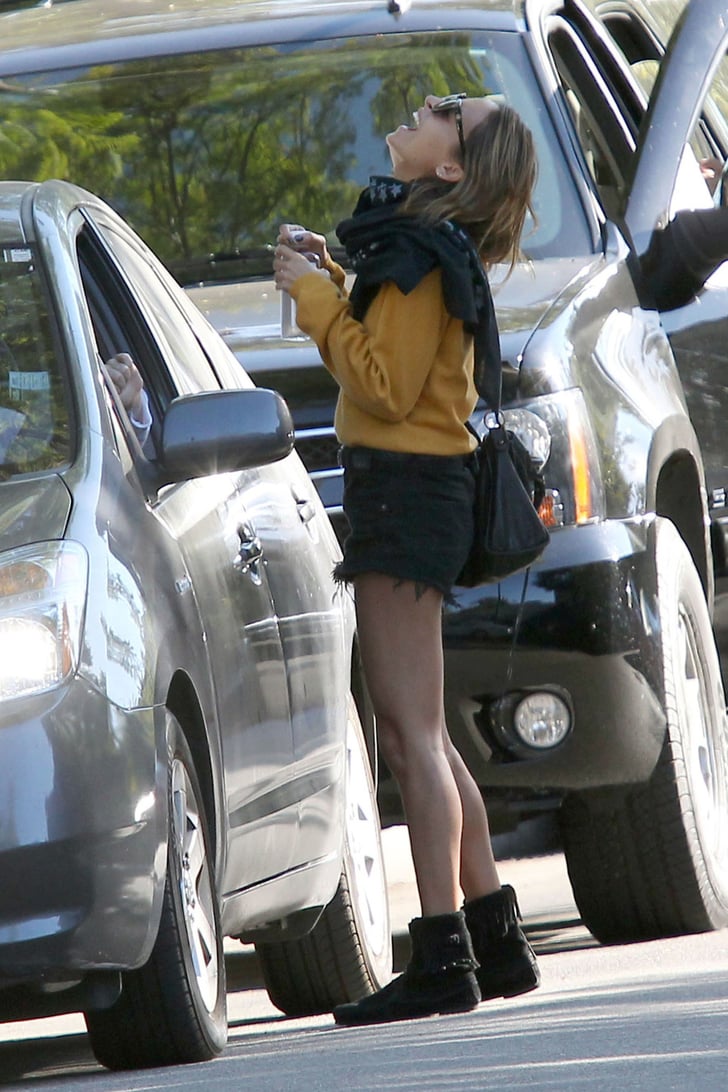 Nicole Richie was expertly dressed for the fickle LA weather while saying goodbye to a friend on Tuesday. She styled a pair of cutoff shorts with a sweater and thick scarf and was all smiles and laughs while bidding her pal adieu. Nicole is back to her casualwear after playing dress-up at multiple events over the past week. She wore head-to-toe black while attending an LA luncheon for jewelry designer David Webb, and days later, Nicole partied in a stunning Dolce & Gabbana dress alongside Kate Hudson, Zoe Saldana, and Leonardo DiCaprio for the annual LACMA Art and Film Gala. Her most memorable recent look, however, was decidedly darker than normal — Nicole donned a spot-on Morticia Addams costume while she and husband Joel Madden took their kids, Harlow and Sparrow, trick-or-treating on Halloween.