The Night of Stars Breaks All the Rules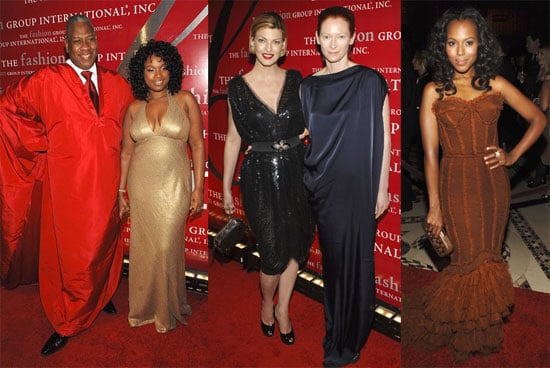 0
The Night of Stars Breaks All the Rules
Jennifer Hudson, Linda Evangelista and Kerry Washington were just a few of the fashionistas that celebrated at the Fashion Group International's Night of Stars in NYC on Thursday night. The theme of the night was "The Rule Breakers" and the event honored designers that included Jean Paul Gaultier. He described it best when he said, "[The rules] are only the reflection of what's happening in life, in society, so there are no real rules in fashion." The ladies of the event showed just that with their varying looks, so which rule-breaking look is your favorite?
Lots more photos from this very fashionable event including Joan Jett, Jane Krakowski so just
Images include Kerry Washington, Jennifer Hudson, Linda Evangelista, Tilda Swinton, Jane Krakowski, Alber Elbaz, Lauren Bacall, Jean Paul Gaultier, Andre Leon Talley.