OMG George and Sarah in Motorcycle Accident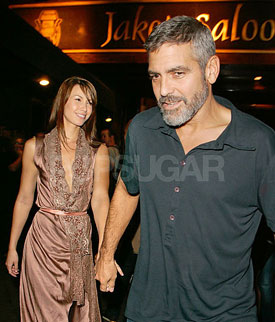 People reports that George Clooney and his new girlfriend Sarah were hospitalized today after getting into a motorcycle accident in New Jersey. George's rep confirmed that the couple's motorcycle was hit by a car. Luckily George only suffered a fractured rib and road rash and Sarah was treated for a broken foot. Both have since been released from the hospital in NJ. We're so glad to hear that they are OK.
Phew - what a scare. Could you imagine this news being worse. What a terrible way it would have been to kick off the weekend. Luckily, we don't have to go there. Hopefully we'll have more pictures of a laughing Clooney back to work on Monday.