Olivia Wilde on Twitter
Our Favorite Funny-Lady Tweets of the Week
This week, some of Hollywood's most hilarious women had us cracking up with their thoughts on music, texting, Carmen Sandiego, and more. Lena Dunham opened up about her "type," Mindy Kaling shared her insights on Pharrell, and Olivia Wilde offered an FYI on talking about technology. Ease into the weekend with our favorite funny-lady tweets!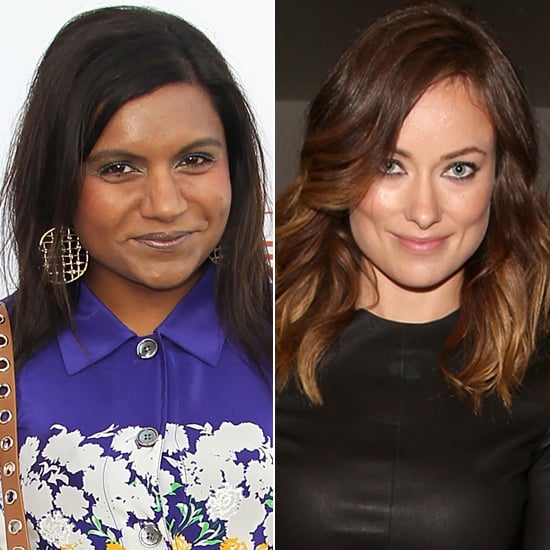 Listen up, music industry — Mindy Kaling may be on to something.
(feat. @Pharrell) is the best parenthetical around these days

— Mindy Kaling (@mindykaling) July 16, 2013
When it comes to technology, Anna Kendrick knows what's up.
Texts: Cool! What does it say? Emails: Oh God... what do they want? Phone call: I basically assume someone has died.

— Anna Kendrick (@AnnaKendrick47) July 17, 2013
Yep, Olivia Wilde has a point!
I think we can all agree that no one ever has to say "double-u, double-u, double-u, dot..." ever again, right?

— olivia wilde (@oliviawilde) July 17, 2013
Well played, Megan Amram. Well played.
It would have been way more anticlimactic if the video game had been called "Where in the World is Carmen? San Diego."

— Megan Amram (@meganamram) July 16, 2013
Read on for more funny-lady tweets.


Lena Dunham officially has a type.
The bigger the douchebag you play on television, the more I love you

— Lena Dunham (@lenadunham) July 18, 2013
Chrissy Teigen took a different approach to lying about her age.
Told a guy at the bar I was 43 to tonight. He said I looked amazing. Really proud, I think.

— christine teigen (@chrissyteigen) July 18, 2013
Looks like Kat Dennings has discovered the secret to happiness!
Bliss is snuggling a kitten, eating a popsicle and watching QVC and nobody can tell me different #blissrules

— Kat Dennings (@OfficialKat) July 18, 2013
Diablo Cody understands the struggle of procrastination.
Every day is the day I'm going to clean my car.

— Diablo Cody (@diablocody) July 17, 2013
Kelly Oxford knows that Sundays can feel bittersweet.
Sunday is a melting ice cream cone.

— kelly oxford (@kellyoxford) July 14, 2013
LOL but srsly, Chelsea Peretti, we get it — we can't stop, either.
Not gonna use ne more abbrevs

— Chelsea Peretti (@ChelseaVPeretti) July 15, 2013
Time out, Mae Whitman has a serious question:
Hey so is it ever possible to feel comfortable or no

— mae whitman (@maebirdwing) July 15, 2013