Olsen Teeth-apalooza! Hurray!
And how. As an avid Olsen follower (Michelle Tanner 4-Eva), I am admittedly thrilled to see the twins show off what their parents gave them at last night's InStyle Golden Globes after party. And by that, I mean their teeth. Mmmm, dental structure.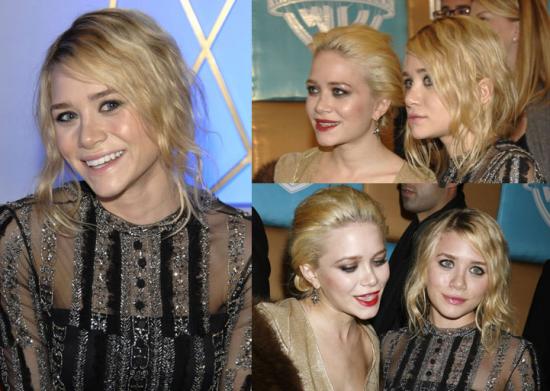 This may not seem thrilling to those of you who don't avidly follow the facial expressions of these two tiny little moguls, but believe me, for those of us who do (oooor is that just me?) this is like Christmas, Super Sweet 16, First Child Being Born and Shiloh Jolie-Pitt Pictures all wrapped up in one. I mean, really the last time we were involved with Mary-Kate's teeth, it was under much more sordid circumstances. It's nice to see the chompers being put to less-filthy use. Aaaaaannnd, I totally have a life.