Between hosting the Golden Globes with Amy Poehler and celebrating a triumphant finale to 30 Rock, Tina Fey has already had a huge year, and it's only February. Next up for Tina is her new film, Admission, costarring Paul Rudd, and to celebrate, Tina is the next star of our I'm a Huge Fan series!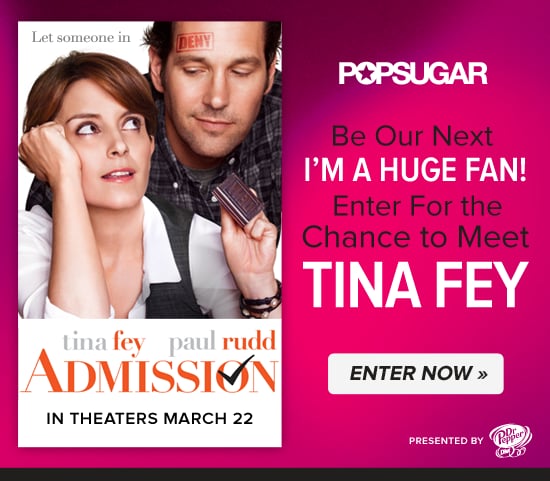 Head over to the contest page and enter for the chance for you and a guest to fly to New York and get the A-list treatment with surprises along the way, all before meeting — and interviewing — Tina in person as part of our I'm a Huge Fan series! Enter now and catch Admission in theaters March 22.
Click here for official rules.