Owen and Kate Hiding Out Down Under
Kate and Owen are back on but they don't want us to know about it. Owen flew to Australia to be with Kate for a Valentine's Day surprise and the two have spent most of their time hiding out in their hotel. Everyone knows the two are back on but it's hard to get proof as they are experts at not being photographed together. They are even going as far as riding bikes on opposite sides of the street! Here's more: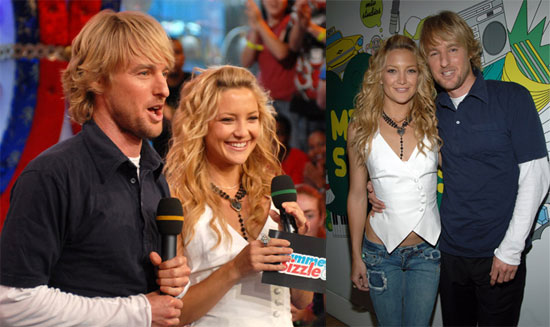 Later in the afternoon, the pair ducked for cover when they spotted lenses outside the Pacific Fair cinema, where a pre-screening of Hudson's film, Fool's Gold, was being held for cast and crew members.

The pair walked hand-in-hand to the back door of the cinema but leapt apart and headed for separate doors when they realised a photographer was present. Wilson is widely known as the Mr Nice Guy of Hollywood, but he was so keen to avoid being snapped that he twice shoved the Bulletin photographer out of the way as he rushed up the stairs.
Photographers still managed to get one pic of them together on the Gold Coast, though it's not a very good one. Not sure why these two are trying to be so secretive when everyone already knows they are together! In fact we like them together so we wish they would share the love with us.