Chris filed divorce papers in LA making his split from Kate more official. That leaves the door way open for Owen to step in and seal the deal with Kate. Just how serious has it gotten? Well, Owen was spotted at Harry Winston looking at diamonds over the weekend but we're not jumping to any conclusions yet. Page Six reports: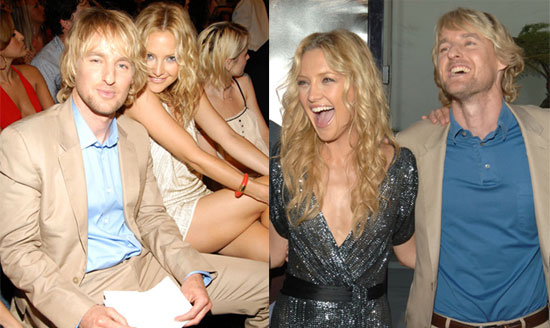 The so-called "Butterscotch Stallion" was spotted Friday with his mother at the Harry Winston store at the Highland Park Mall in Dallas. "They were looking at a huge, pear-shaped, flawless diamond engagement ring," said our witness. Owen and Hudson fell in love filming "You, Me and Dupree" last year, and Hudson soon left rocker hubby Chris Robinson. Though the bauble was an engagement band, a rep for Wilson said, "Owen's mother was looking for jewelry for herself."
While we'd love to see Kate and Owen in a fairytale ending like the many romantic comedies they star in, we think it will take more time for this couple to get married. Stay tuned...