Owen Wilson Is Going to Be a Dad 2011-01-10 14:34:40
Owen Wilson Is Having a Baby With Girlfriend Jade!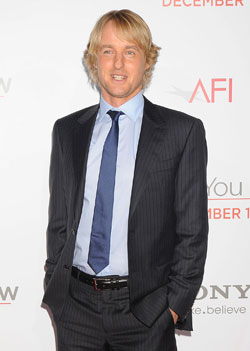 Owen Wilson is just days away from becoming a father, according to Us Weekly. Apparently his girlfriend, Jade Duell, is pregnant and due very soon. The happy couple are having the baby in Hawaii, where they've been living. Owen was recently back in LA to help promote How Do You Know as well as Little Fockers, but still lives his life largely out of the Hollywood spotlight. He's just the latest in a series of recent celebrity pregnancy announcements including Natalie Portman, Victoria Beckham, Jane Krakowski, and Marion Cotillard, to name a few. Congrats to Owen and Jade!