POPSUGAR 100 Matchup 2013
Play the POPSUGAR 100 Bracket!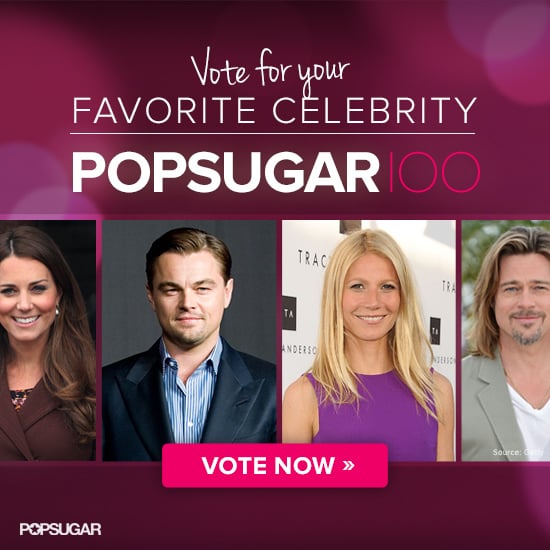 The POPSUGAR 100 bracket is on! With so many A-listers in one spot, it's hard to pick a favorite, so we're breaking it down by revealing a few of the stars that are landing near the top of the list. It's no surprise that Kate Middleton and Brad Pitt are among the celebrities who are getting your votes, and Hollywood staple Gwyneth Paltrow is a natural fit for a winning spot. Leonardo DiCaprio is even edging in — but all these famous faces and more will still need your help if they're going to be crowned the winner of our 2013 competition. Play the POPSUGAR 100 bracket now to help determine this year's No. 1, and you may even win a Victoria Beckham handbag!