POPSUGAR Girls' Guide at VidCon Contest
Win a Trip to Anaheim to Meet the POPSUGAR Girls' Guide Cast!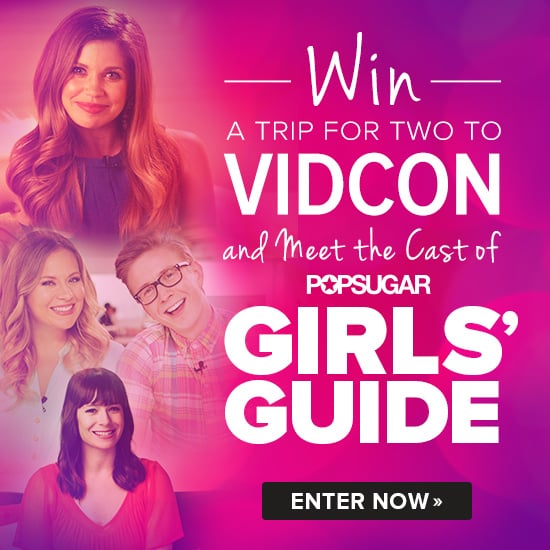 POPSUGAR Girls' Guide is headed to VidCon — where the who's who of online video come together in Southern California for fun concerts, parties, and more!
And guess what? We want to take a lucky viewer and their friend with us! One lucky winner and a guest will get an all-expenses-paid trip to Anaheim, where they'll get the POPSUGAR Girls' Guide VIP experience! Our winner will meet the PSGG cast, sit in the front row as we film popular POPSUGAR Girls' Guide shows live from VidCon, and have a chance to check out all the action taking place during the two-day conference.
It's easy to enter for your chance to win. All you have to do is head over to our POPSUGAR Girls' Guide channel on YouTube and answer the following question in the comments of the contest video: which YouTuber would you be most excited to meet at VidCon and why?
Are you ready to travel to the hottest spot for online video and get the PSGG VIP treatment? Enter here!